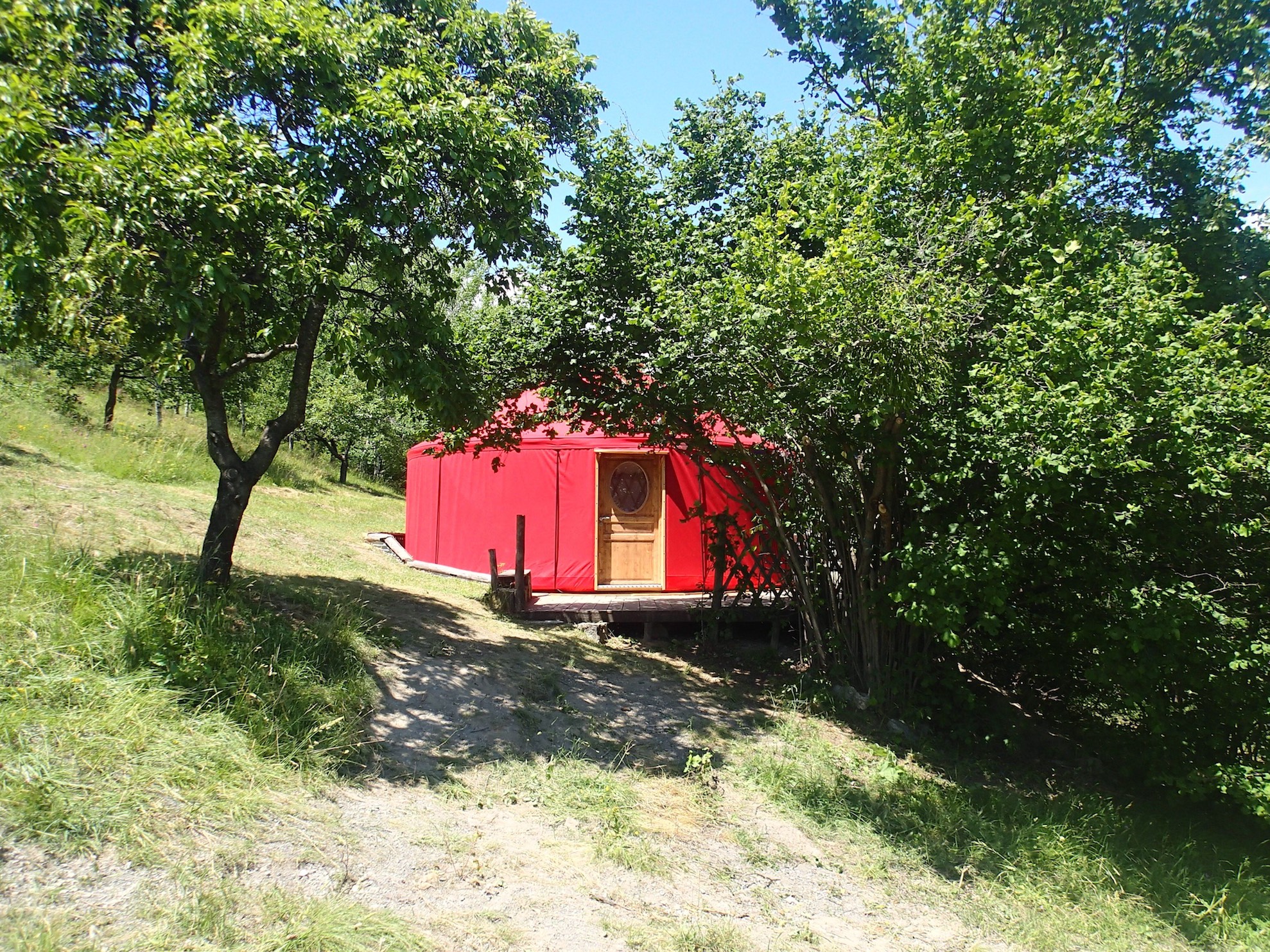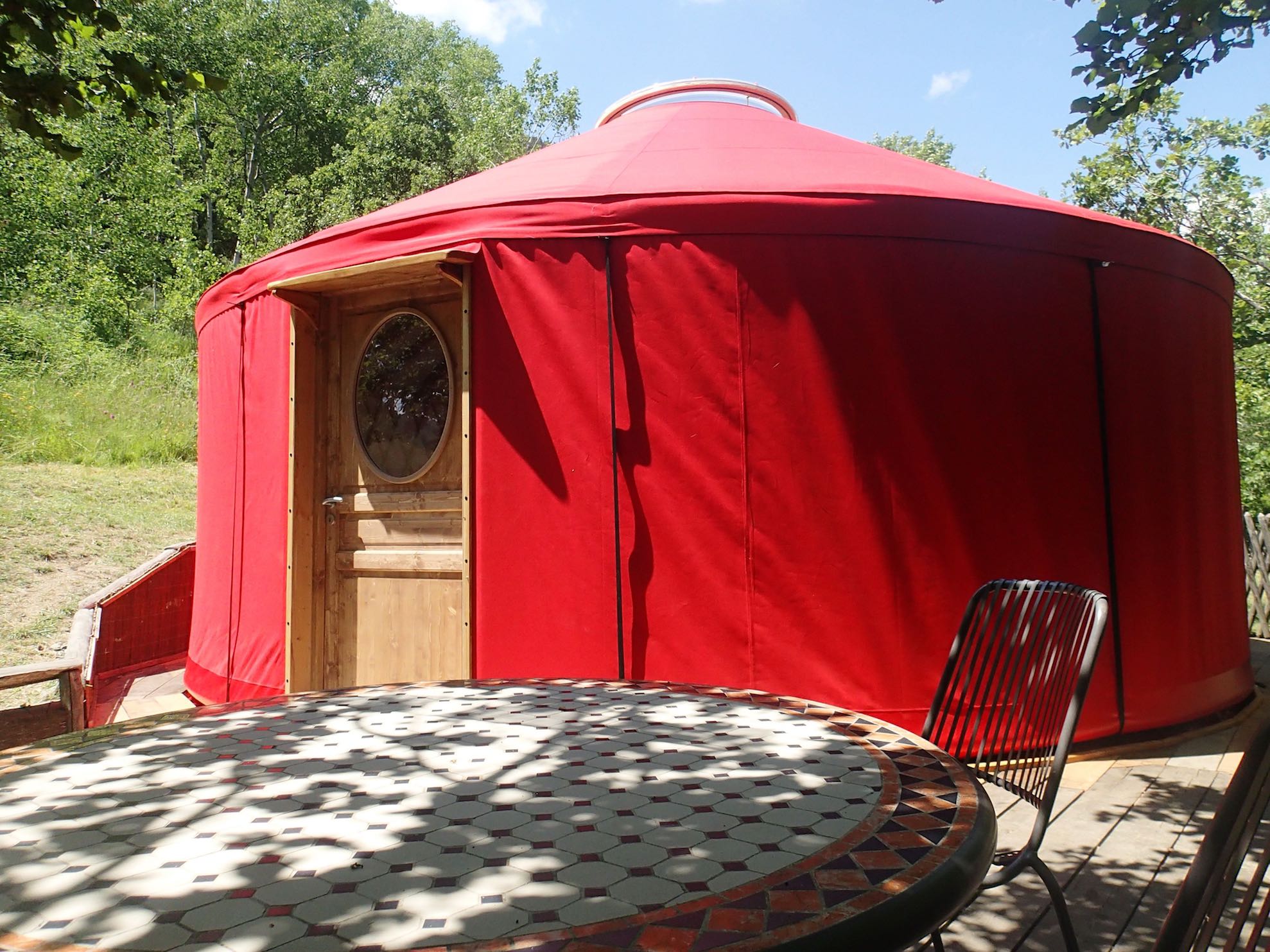 Our alpine yurts are located 600 m from the ecolodge, right in the nature. You can leave your car on a small car park 20 meters away.
Each yurt has a large bed of 1 m 60 and 2 beds of 1 m. We have had mongolian typical yurts for 17 years and we have decided recently to propose modern alpine yurt made in France. Each yurt is equiped with outdoor shower and dry toilets.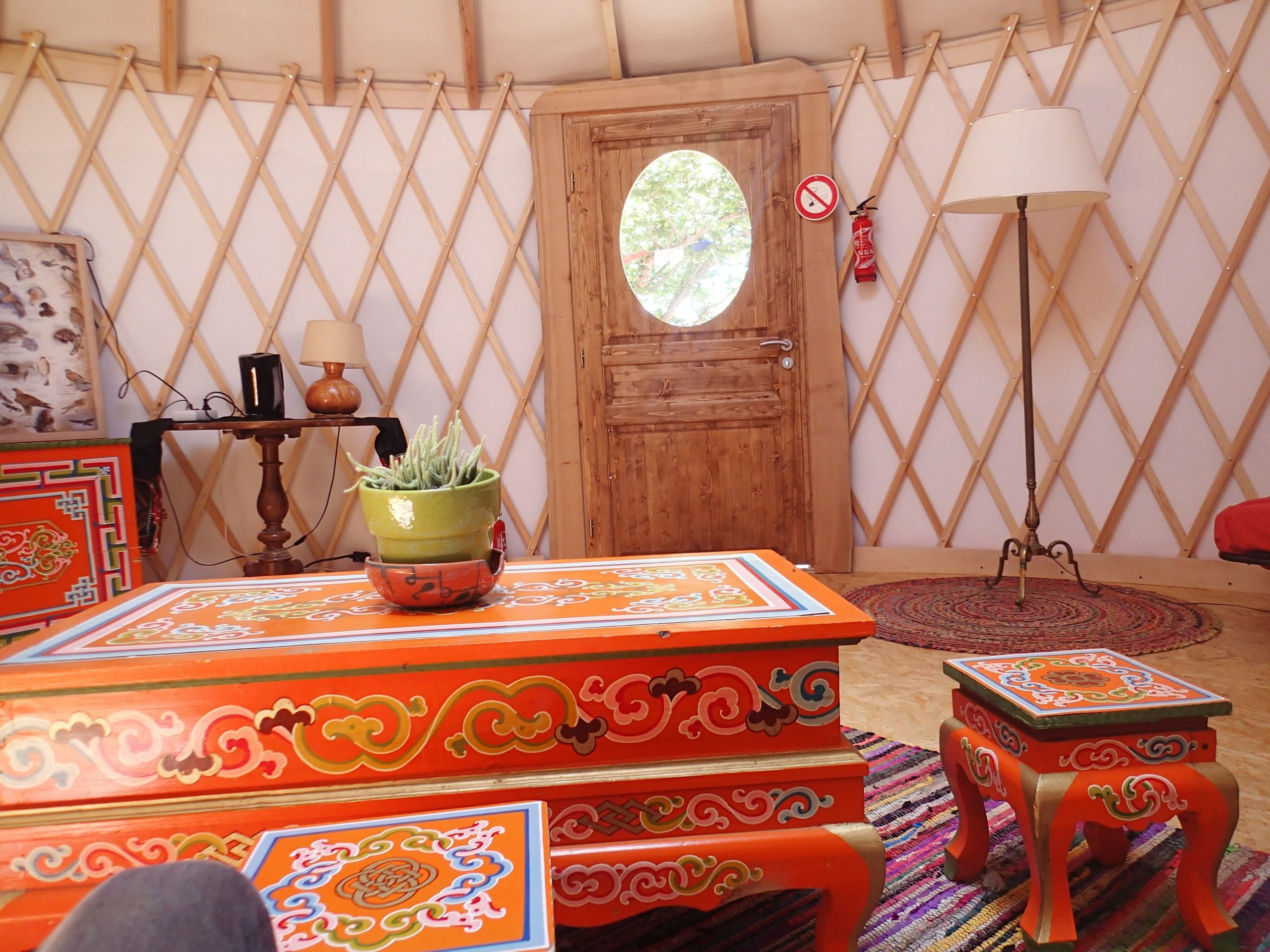 They are furnished like the traditional yurts of Ulan Bator. We can also fit in an extra bed if required.
In the morning, you can take breakfast on the terrace of the yurt. There is a small fridge with everything you need for breakfast and a kettle for tea or coffee.
Outside, you will find a wooden structure with a shower. A small shed lost in the foliage is a dry toilets.
In the evening your diner is served at our ecolodge.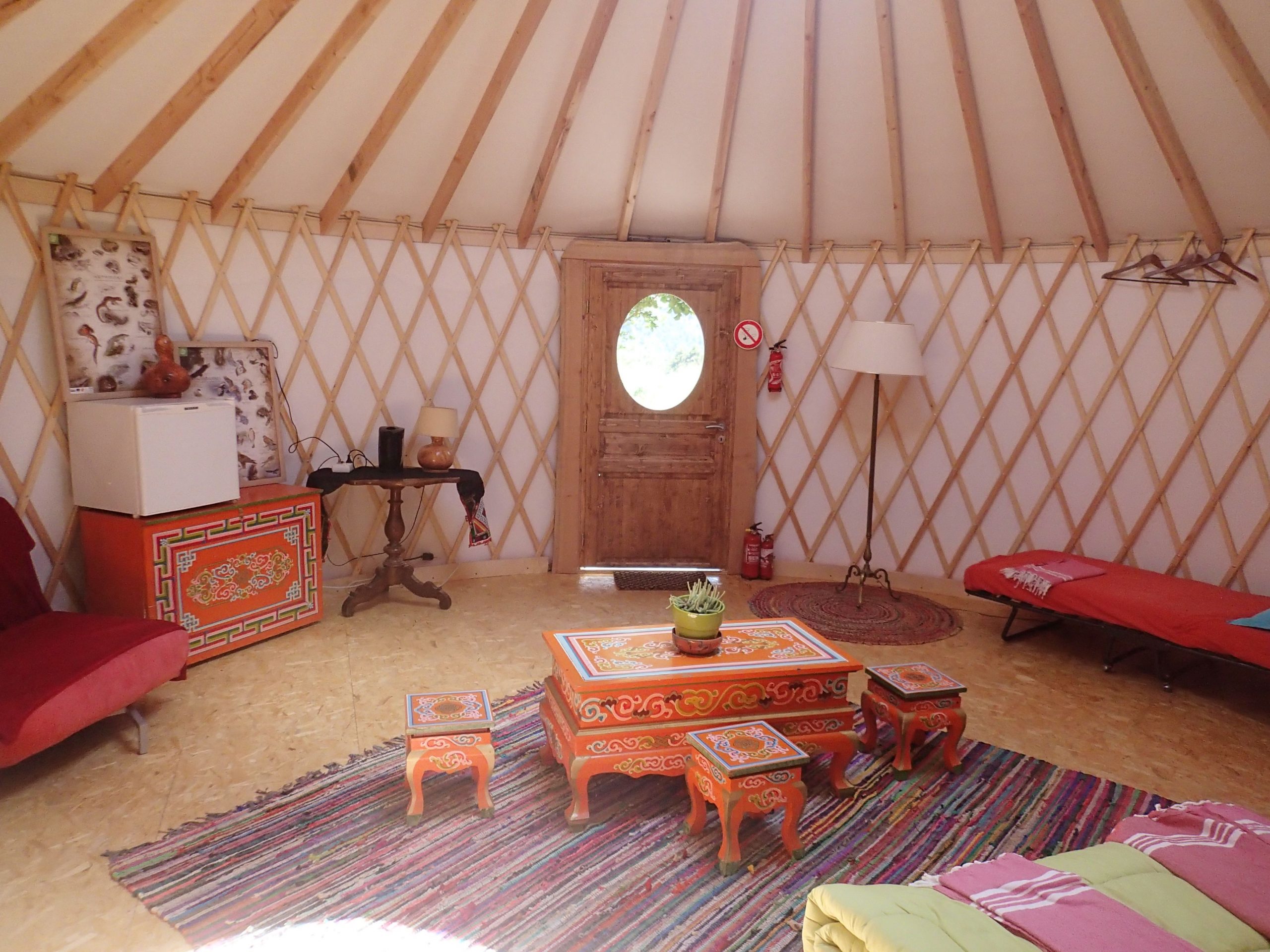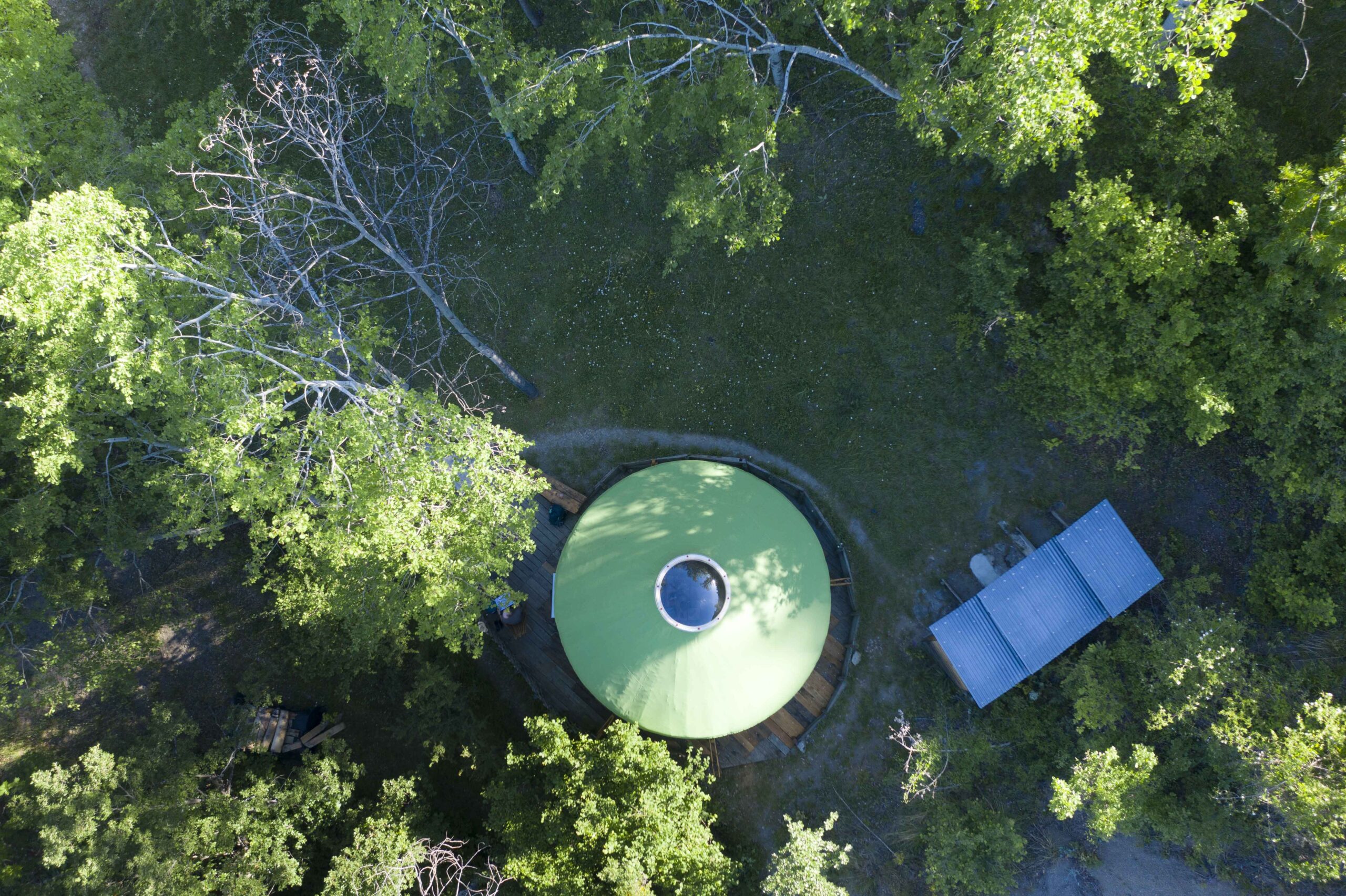 From Iran to Siberia lies Central Asia, land of large territories and extensive livestock. Often poor the pastures forced the nomads to move on very often, so they invented a type of housing adapted to this lifestyle: the yurt.
The yurt has become the mobile home of the nomads of Central Asia, a sort of tent more or less large and more or less cozy but whose main feature is to be mountable and removable quickly, solid, resistant many years to wind and weather and space-saving.
1 / Walls made of wood braces (lattice) assembled in circles from a frame serving as an opening on which is fixed a wooden door sometimes lined with a carpet of felt. The smallest yurts have 3 walls, the largest, up to 10.
2 / A roof made of painted wooden poles attached on one side to the braces of the palisades (wall) and fixed on the other around a circle which holds them together and which is itself supported by pillars.
3 / The elements placed on this round structure, are of great resistance with thick felt carpets covered with an embroidered white cloth that is attached with ropes.
YOURTE DE VILLEPLANE, ECOGÎTE GUILLAUMES, MERCANTOUR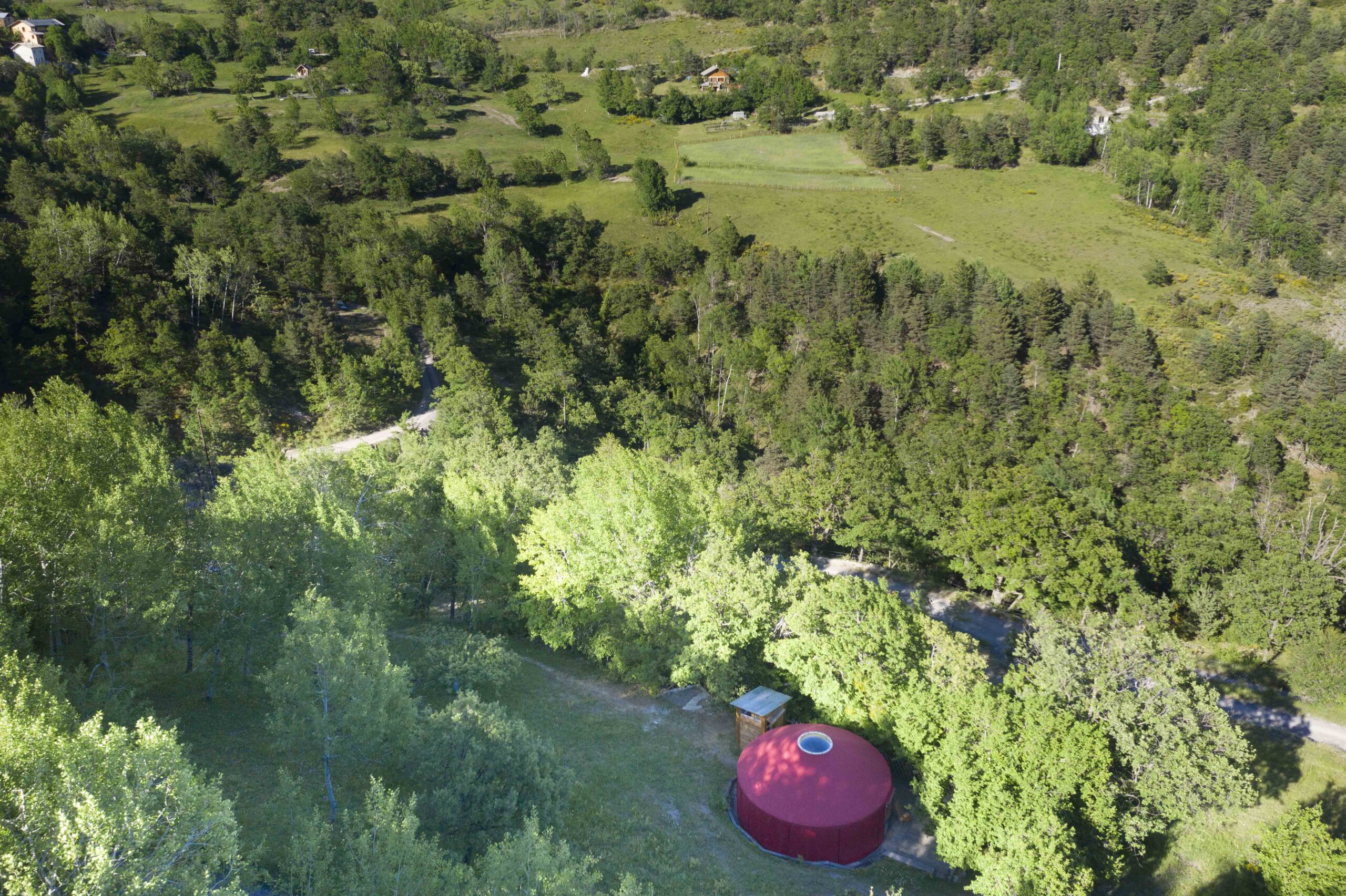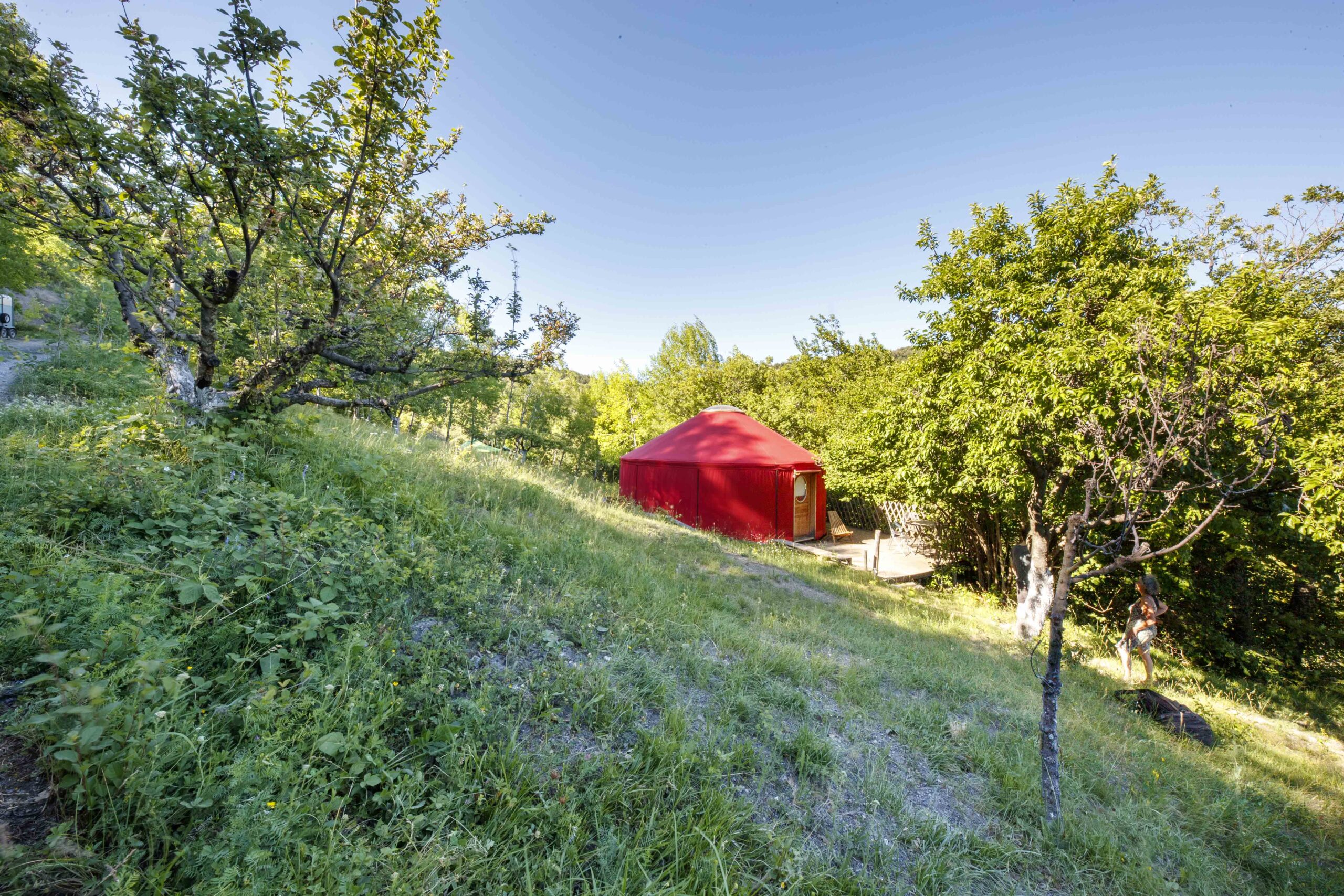 YOURTE DE VILLEPLANE, ECOGÎTE GUILLAUMES, MERCANTOUR
YOURTE DE VILLEPLANE, ECOGÎTE GUILLAUMES, MERCANTOUR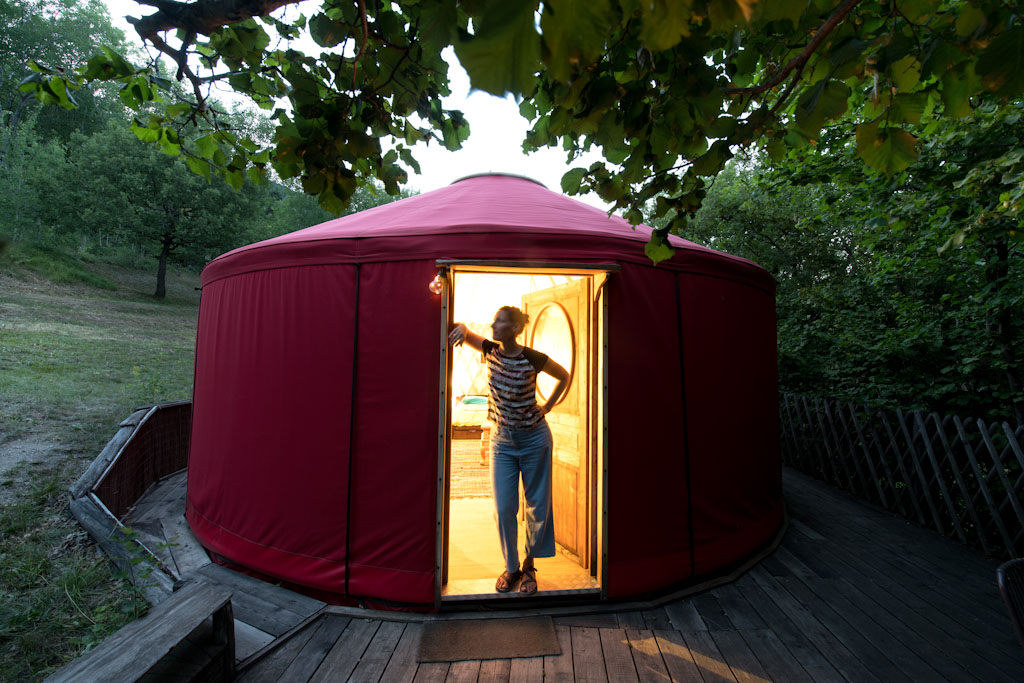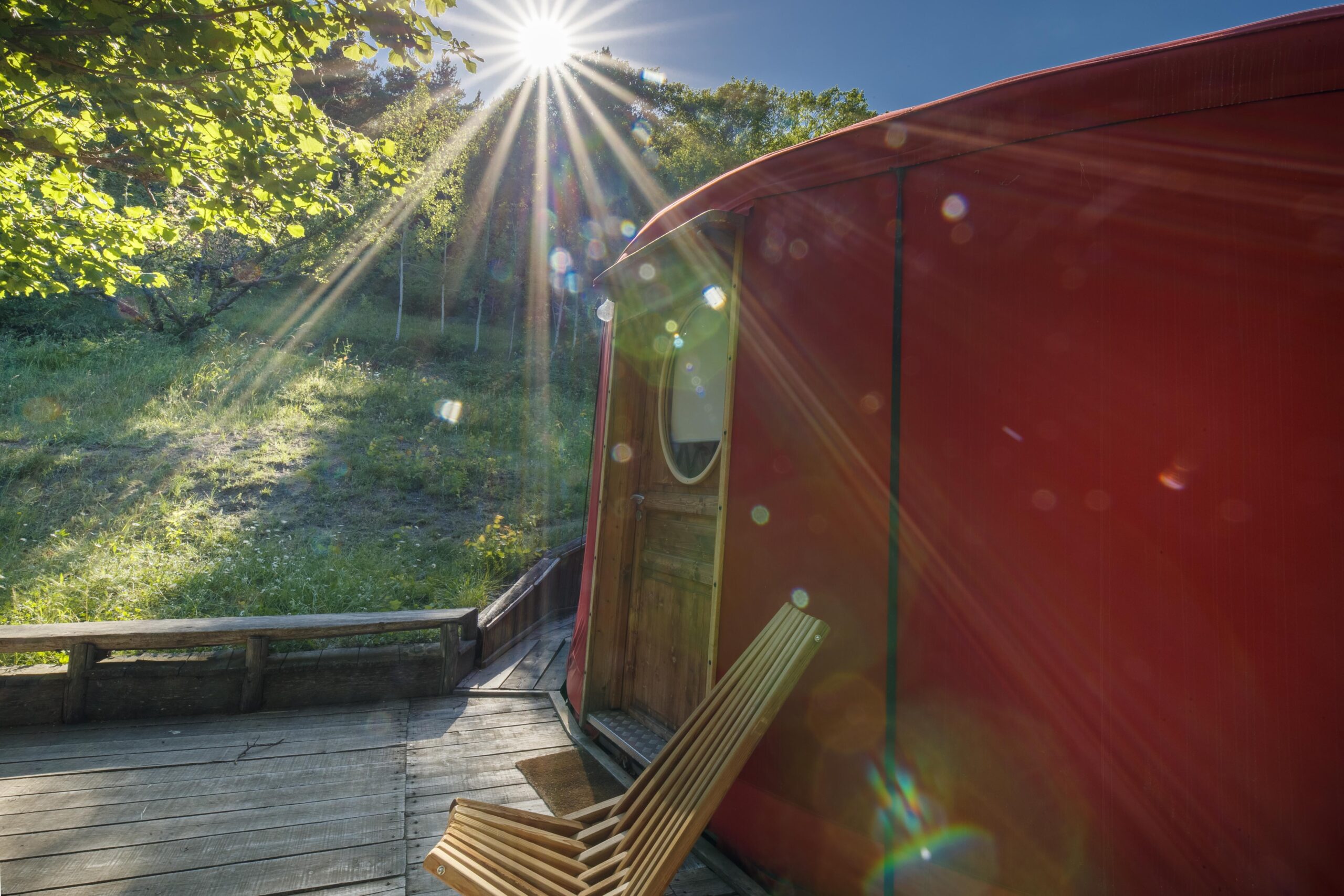 The yurt – called Ger by the Mongols – is the traditional dwelling of nomadic families in Mongolia. It is composed of several orange mesh walls, all the same size and curved. The number of walls determines the size of the yurt, 3 to 5 walls in general, giving a floor area of ​​approximately 15 to 30m2.