HAMEAU DE VILLEPLANE À GUILLAUMES
click on the ecolodge below to get a virtual visit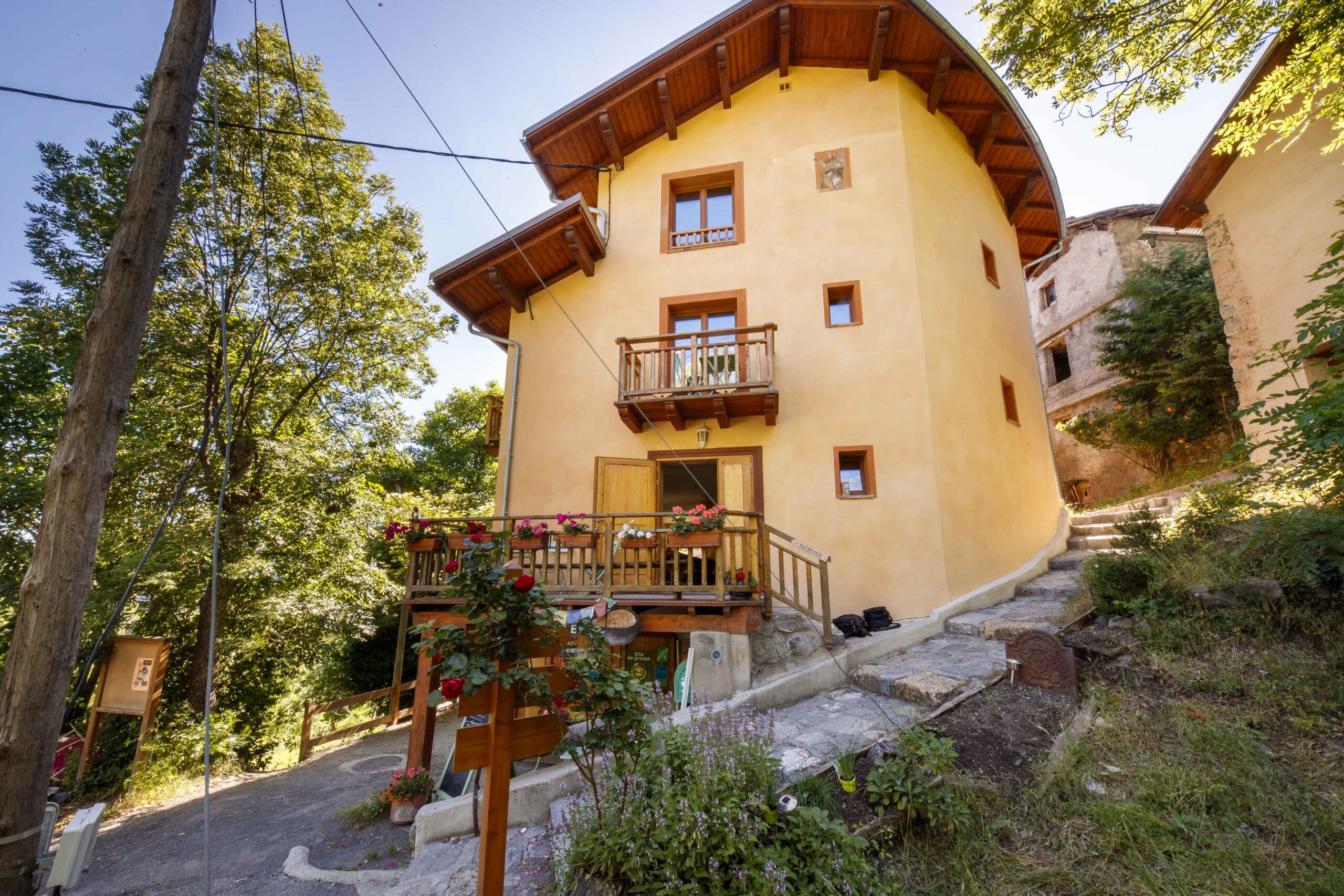 In the Mercantour National Park, the small village of Guillaumes has an unknown treasure: the red rock gorges of Daluis and its natural reserve, protected by Natura 2000.
At the end of a spectacular little road, you will discover the hamlet of Villeplane and its new ecolodge at 1200 meters altitude.
VILLEPLANE, HÉBERGEMENT À GUILLAUMES, MERCANTOUR
Esprit Parc national Mercantour, une marque inspirée par la Nature
Curled up on the lavender and thyme slopes of Mt St Honorat (2520 m), at the end of the world, nestles a haven of greenery and peace with our new ecolodge.
DISCOVER OUR MOUNTAINS
The red gorges de Daluis
Magnificent hikes wind through the regional nature reserve of the gorges, crossed by the river Var, situated in the back country of the Alpes Maritimes between the Mercantour Mountains and the Mediterranean Sea.
Over 900 meters in the red Permian pelites, you will admire these spectacular and unusual views simular to the grand canyon, nicknamed "Little Colorado".
The Nature Reserve has a rich mineralogical heritage. More than 70 species of minerals have been identified here.
A privileged meeting place between Man and Nature.
This protected area is a lively territory that welcomes pastoralism, hunting and fishing. Managing many different hobbies and frequency of visitors are priorities on this site where many outdoor sports meet: hiking, mountain biking, canyoning, bungee jumping, etc.
The Mercantour National Park.
Traveling in the Mercantour causes astonishment and constant wonder. Glacial and then fluvial erosion has shaped amazing landscapes in the Southern Alps.
Sometimes as austere as Mount Mounier or mysterious as Mount Bego, the panorama that offers the succession of lakes, passes, peaks and gorges is simply majestic.
From the charm of Provence to the grandiose of the Alps!
SPRING  IN THE MERCANTOUR
The ecolodge opens on the 15 th of April!
The new managers of the ecolodge are soon ready to receive you. Priscillia and Aurelien, their baby and their Japanese cat decided to put their suitcases of travelers in our mountains. They are about to offer you dishes from all over the world for the pleasure of your eyes and your taste buds…